2.7.2023
National Dog Show
Klatovy, Czech Republic
Judge: Tadeáš Mašlanka (CZ)
Grand Ch. JCh. Innocence Al Zahra - V 1/2, CAC, National winner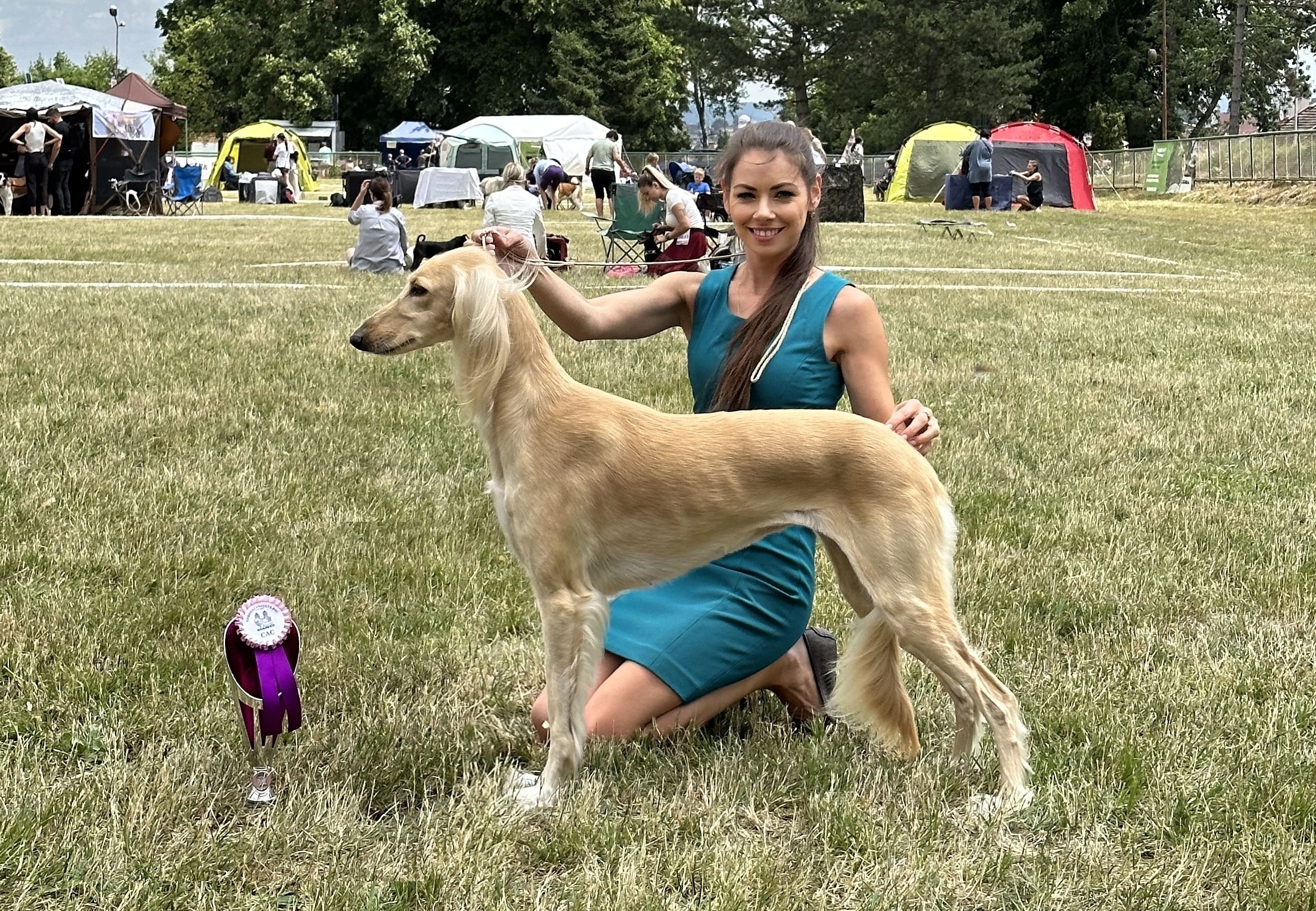 Innocence Al Zahra
---
11.6.2023
Club show of Saluki club
Náměšť nad Oslavou, Czech Republic
Judge: Frédéric Maison (FR)
Multi JCh. Jawad Al Zahra - V 1/3, CAC
C.I.B. Grand Ch. JCh. Hunter Al Zahra - V 2/6, Club winner 2023
Ch. Multi JCh. Jasmine Al Zahra - V 1/4, CAC
WW 2021 EW 2019 EJW 2017 BIS JBIS C.I.B. Multi Ch. JCh Gloria Al Zahra - V 1/4, CAC
Jawad a Jasmine Al Zahra - Best couple
Hunter Al Zahra - Best head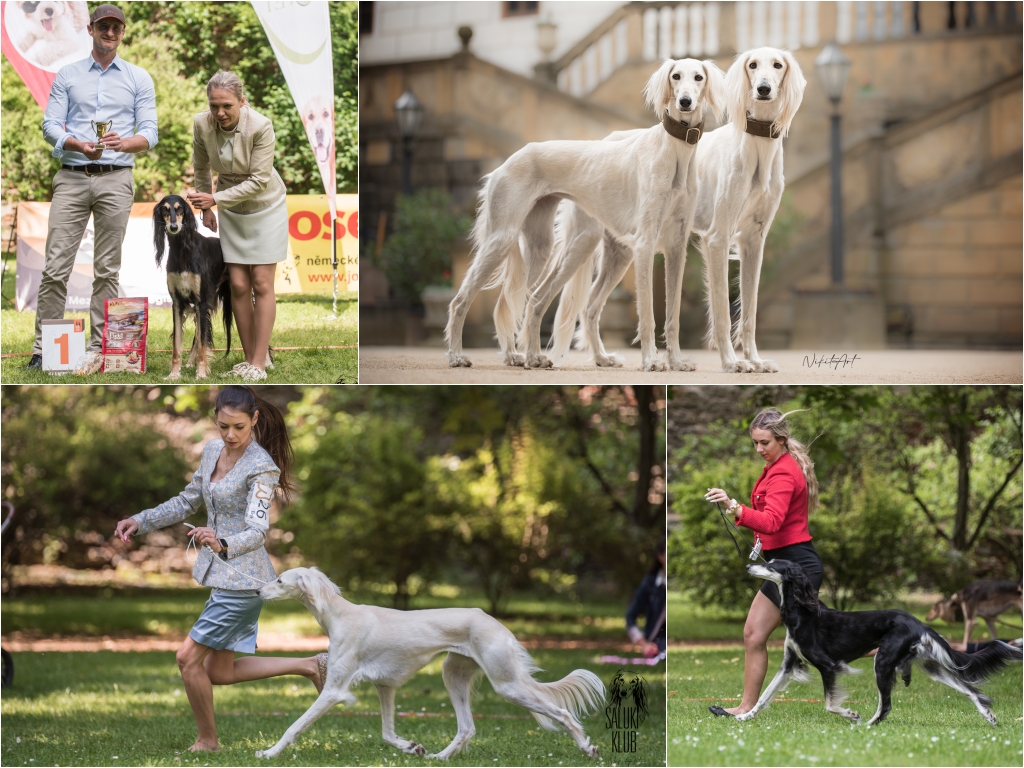 Al Zahra Salukis
---
10.6.2023
Sighthound Show
Náměšť nad Oslavou, Czech Republic
Judge: Joao Vasco Pocas (PT)
Multi JCh. Jawad Al Zahra - V 1/4, CAC
Ch. Multi JCh. Jasmine Al Zahra - V 1/3, CAC
WW 2021 EW 2019 EJW 2017 BIS JBIS C.I.B. Multi Ch. JCh Gloria Al Zahra - V 1/4, CAC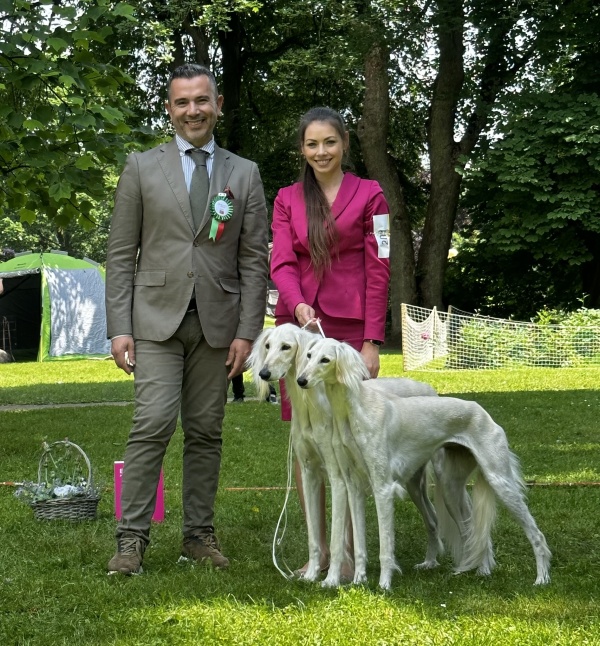 Jawad and Jasmine Al Zahra
---
21.5.2023
European Dog Show
Herning, Danemark
Judge: Svend Erik Løvenkjær (DK)
Multi JCh. Jawad Al Zahra - V 1/3, CK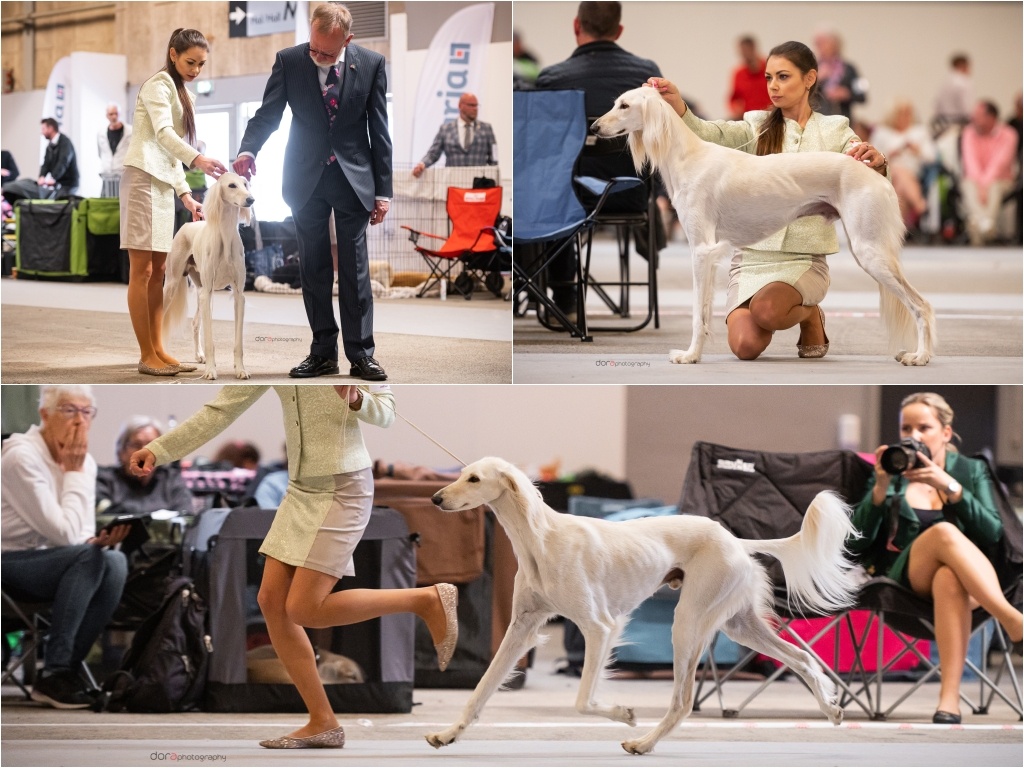 Jawad Al Zahra
---
29.1.2023
International Dog Show Duo CACIB
Brno, Czech Republic<
Judge: Lenka Frnčová (CZ)
Jasmine Al Zahra new Czech Champion and BEST IN GROUP!
Our amazing weekend ended perfectly! Our creamy duo has again won the BOB and BOS awards!
Jasmine became the new Czech beauty champion at the age of 19 months! And in the final round, she won the title BEST IN GROUP – The best greyhound of the exhibition!
Inaya won her second CAC title for the title of Grand Champion of the Czech Republic.
Multi JCh. Jawad Al Zahra - Exc. 1/3, CAC, CACIB, BOS
Multi JCh. Jasmine Al Zahra - Exc. 1, CAC, CACIB, BOB, BEST IN GROUP!!! => Czech Champion!
Ch. JCh. Inaya Al Zahra - Exc. 1, CAC, res.CACIB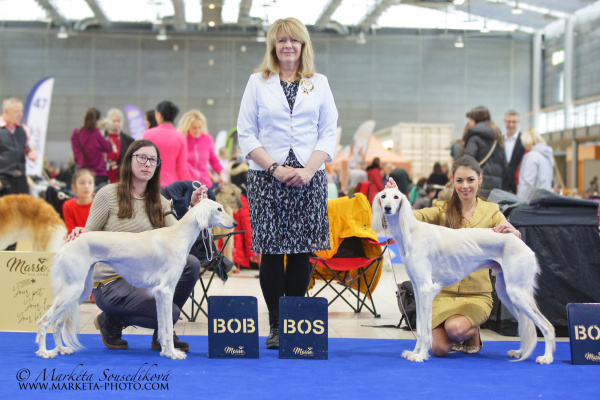 Jasmine a Jawad Al Zahra

Jasmine Al Zahra BEST IN GROUP
---
28.1.2023
International Dog Show Duo CACIB
Brno, Czech Republic
Judge: Ing. Miroslav Guniš (SK), Zuzana Mikolková - Betinská (SK)
The first international exhibition in the Czech Republic this year started absolutely great for us! In addition to a wonderful day with friends, we also celebrated many successes!
Our young creamy duo from the J litter won BOB and BOS from the intermediate class, and Inaya began her journey to the Czech Grand Championship.
We were also successful in the Best Couple of the Show competition!
Multi JCh. Jawad Al Zahra - Exc. 1/3, CAC, CACIB, BOS
Multi JCh. Jasmine Al Zahra - Exc. 1/2, CAC, CACIB, BOB
Ch. JCh. Inaya Al Zahra - Exc. 1, CAC, res.CACIB
Jawad a Jasmine Al Zahra - Best brace in the show 2. place (27 entered)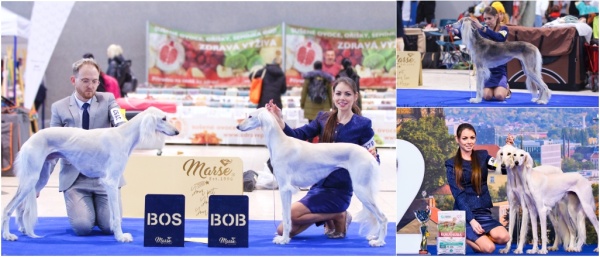 Jawad and Jasmine Al Zahra, Inaya Al Zahra
---
8.1.2023
National Dog Show
Brno, Czech Republic
Judge: Otakar Vondrouš (CZ)
Multi JCh. Jasmine Al Zahra - Exc. 1/2, CAC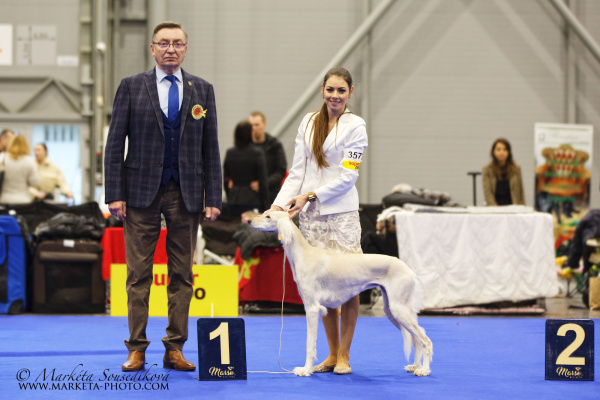 Jasmine Al Zahra
---
1.1.2023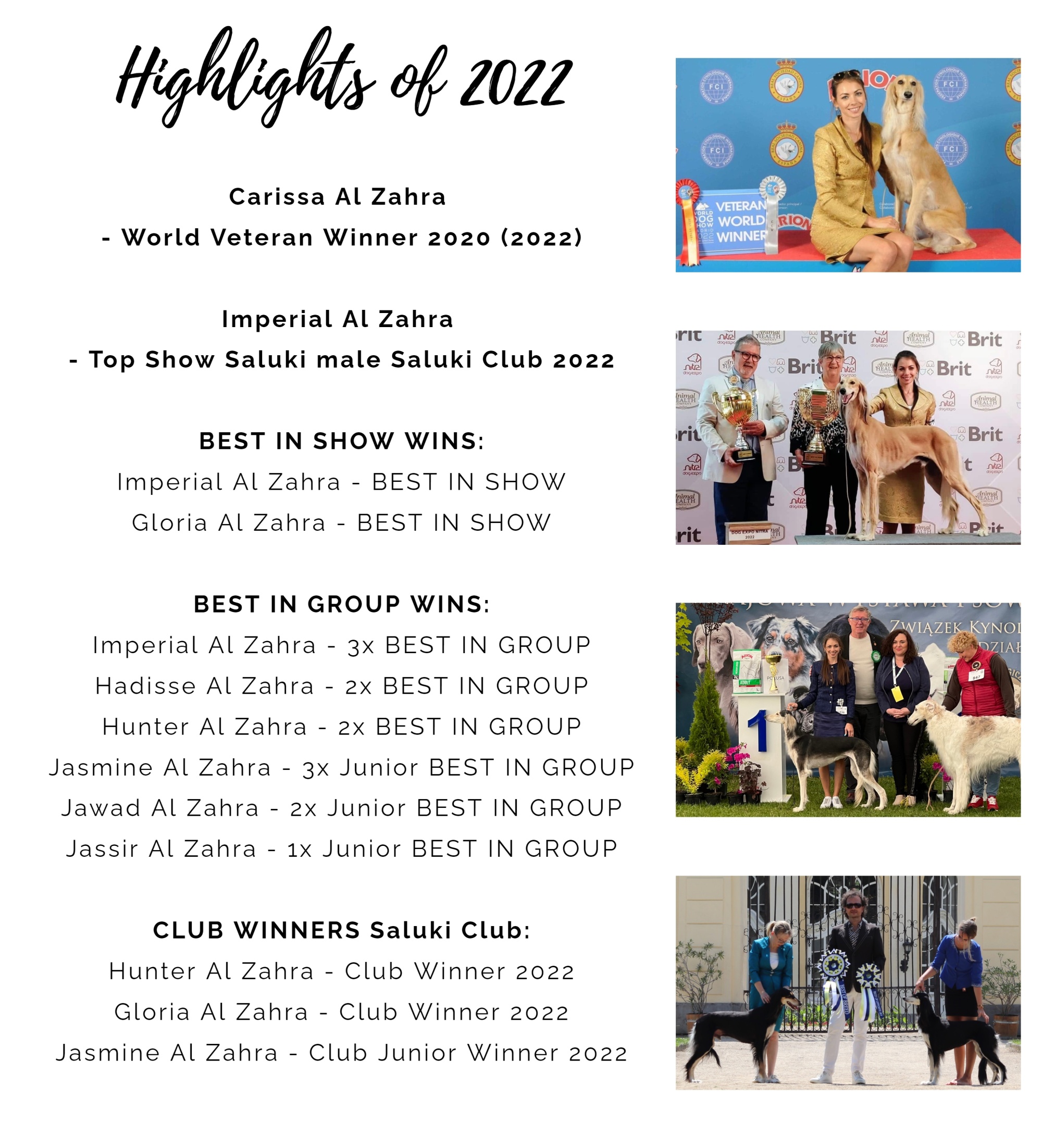 ---
1.1.2023